Poster puts men & women on an even footing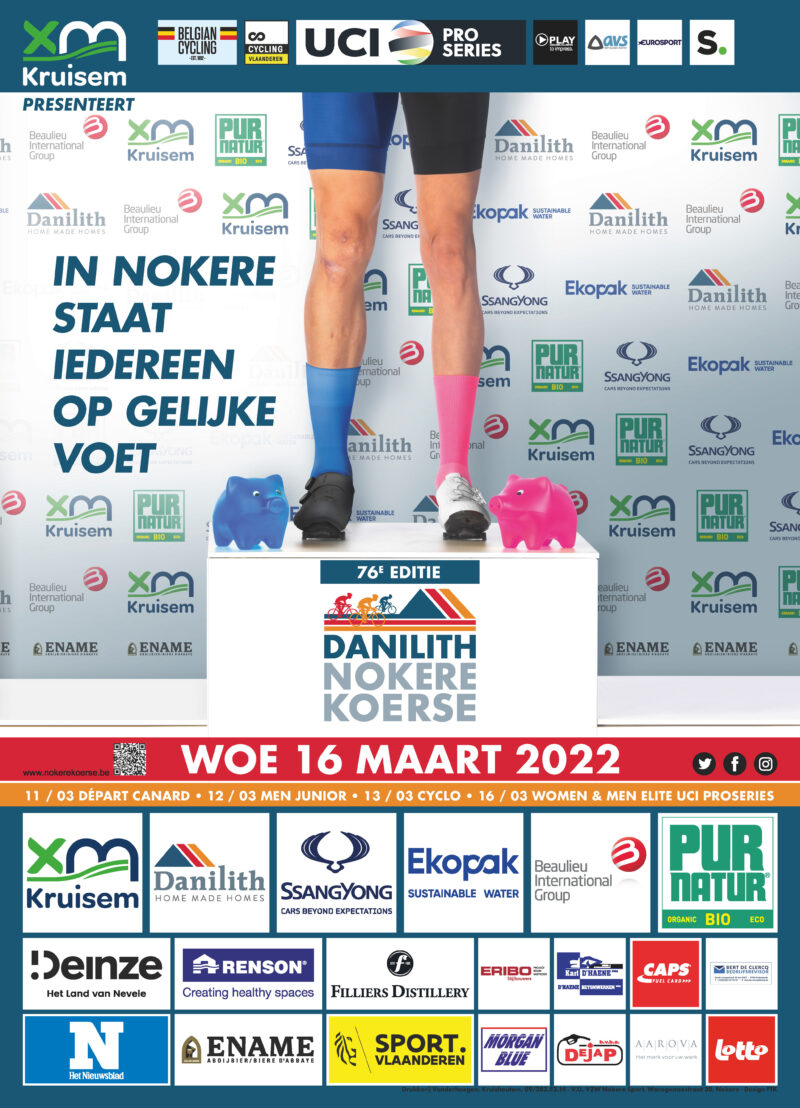 The poster of Danilith Nokere Koerse is special this year. You see a man and woman's leg, next to each other on the podium. The poster is a creation of AB Creation, a communications agency in Waregem. The slogan 'In Nokere, everyone is on equal footing' speaks volumes. Danilith Nokere Koerse for women elite was thoroughly renewed this year. With an attractive course, a live broadcast by Sporza and the prize money at the same level as the men, Danilith Nokere Koerse is a trendsetter.
Chairman Robrecht Bothuyne: "That is also visible on the poster. Man and woman are literally on an equal footing. We hope that this will inspire other organisations in women's cycling. We believe in the growth and future of women's cycling.
It's not just any legs by the way; a well-known couple from the cycling world was found willing to put their best foot forward. But who? You can guess! On the facebook page of Nokere Koerse there is a contest to win 5 times 2 VIP-arrangements!